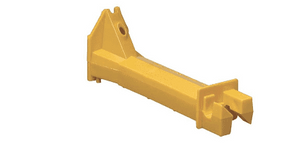 Zareba IW5XNY-RS Wood Post Extender Insulator Yellow - 3
Made of virgin, high impact polyethylene. Designed to eliminate moisture collection. Large wire channel accommodates all wire sizes including the heaviest barbed wire, the lightest gauge smooth wire and Red Snap'r electric fence wire. Simple one nail inst Size: 25.
Brand: Zareba
PRODUCT CONDITION:

Good- Item is in nice condition. Packaging has been opened. Item has been visually inspected and found to be in good overall condition. Missing nails.